Latest North American Gaiagraphy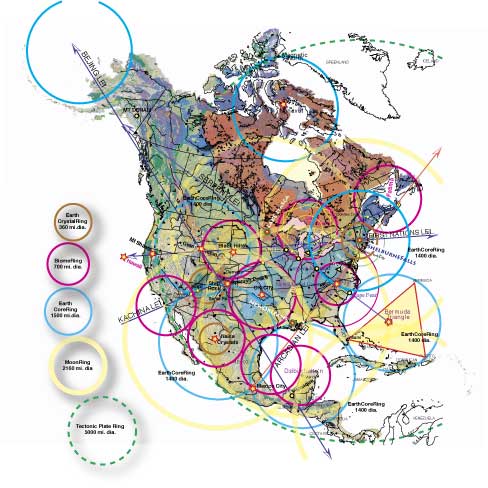 .PDF hi-res rendition of Gaiagraphy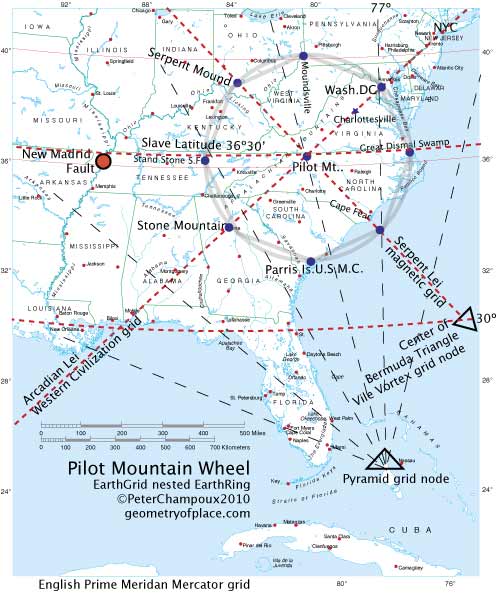 ---
---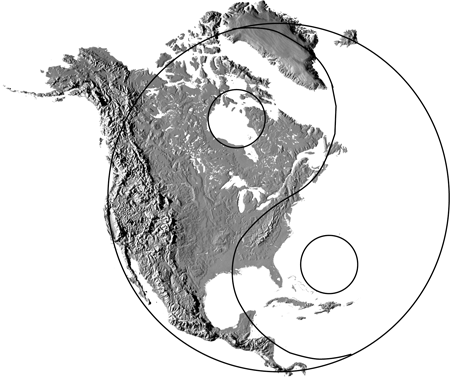 ___________________________
Gaiagraphic Life Studies add dimension and connective tone any community, individual, event, think tank, or conference. Presentations are tailored to the people place and purpose of an event focus whether local or international in scope. Education on land survey techniques and land pattern discoveries are contextually referenced in all presentations; introducing attendees to this pioneer research.
____________________________
Books from Peter Champoux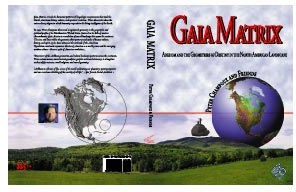 249 pages, more visionary maps than any other book $30 + $5 s/h
Gaia Matrix pdf direct from the author $9.99
Gaia Matrix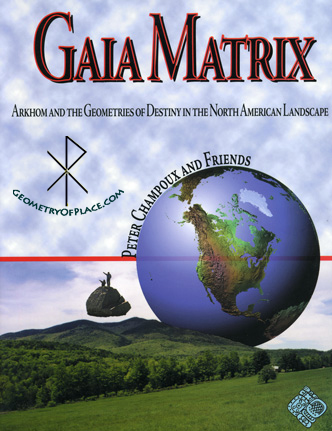 Seminal work of Peter Champoux on the discovery of naturally occurring landscape geometry in North America landscape, 266 pages illustration and word. e-book $9.99
Ark of Antero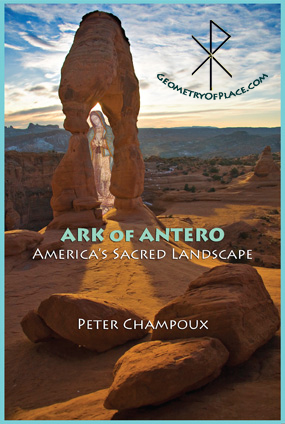 Colorado Plateau's history and mythic landscape in context to the passages Ley Lines and Earth Rings. Ark of Antero is an American sacred landscape. 54 pages illustrated/ written. $8.88
Moon Rivers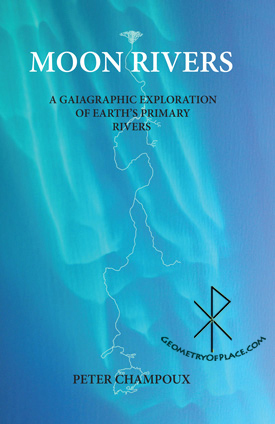 Gaiagraphic exploration of Earth's river systems along 30 degrees North latitude and the relationships of river to moon dimensions. 64 pages illustrated/written. $7.77
Great Pyramid, Hydra of Giza
The radiance of genocide and discord emanating from the Great Pyramid ley lines and earth rings. 15 pages. $3.33
104th Longitude & Naica Mexico Crystal Caverns (Set)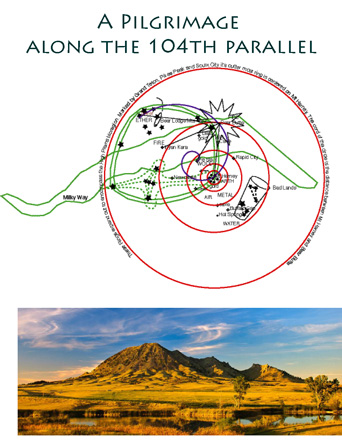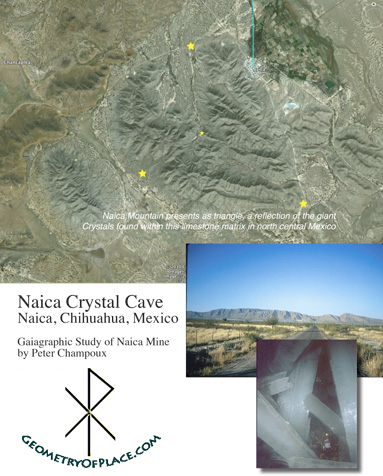 This set of two studies bonds water to time along the 104.5 longitude from Devil's Tower (Bear's Lodge) the megalithic crystal caverns of Naica Mexico. $5.55
New Orleans & Healing Room 16 (Set)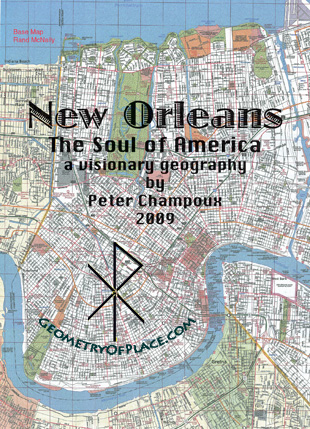 This set of two studies reveals New Orleans' 30 degrees North, 90 degrees West place in the world. $5.55
Thunderheart Center, South Dakota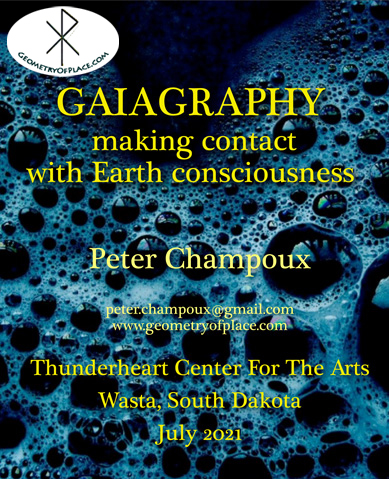 Focused on the Black Hills, South Dakota. An illustrated retrospective exploring the lithosphere and humanity as earth consciousness. 56 pages. $2.22
Magdalene Templar Legacy, New Haven Connecticut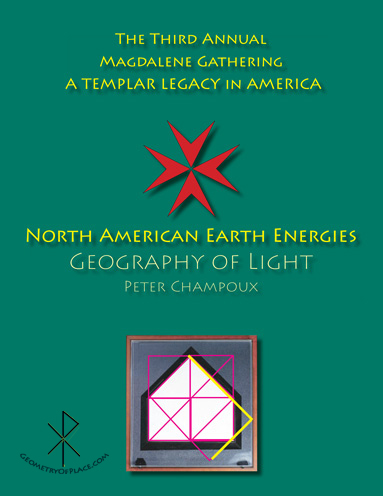 The New Jerusalem template over New Haven. 53 illustrated pages. $2.22
Earth Rings Genisis
A retrospective of Peter's work to 2009. 56 illustrated pages. $2.22
Earth Rings KMZ for use with Google Earth
Avail yourself of thousands of hours of Peter's research and development of this Earth Ring dataset compendium for use with the free Google Earth program. $33.33
E-book Power Pack includes the complete set of e-books!
$35.00
Gaia Matrix print book
$30, includes shipping in the USA.
Additional shipping for print book outside USA: $15.
Ultimate Power Pack includes the complete set of ebooks, Gaia Matrix print book, and the Google Earth KMZ!
$99.00
continue to