GEOMETRY in NATURE
Geometry is a Greek word meaning earth measure.
The ancients spent significant time studying nature in response to the pervasiveness of geometry found throughout the natural world. Their observations confirmed the order of the universe set in motion by the Creator of All That Is. This realization lead to the incorporation of natural geometry in the design and proportion of their sacred places.
Geometry in nature is the science of sacred geometry.
Fine examples of Sacred Geometry are:
The Parthenon:

Chartres Cathedral: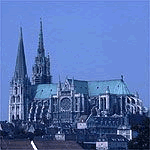 and Stonehenge:

.
Sacred geometry is a discipline applied mainly in the field of architecture.
Sacred Geometry can be found throughout nature from cell to galaxy and everywhere in between;
including the Geometry of Place.
Geometry in nature is everywhere, for example:
proportions of the human body: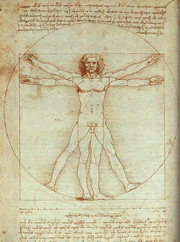 to the shape of a shell.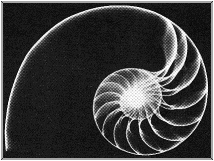 .
Nature's Geometries are pleasing to the eye and human spirit.
We respond to and co-create these geometries in every aspect of human expression, as we are geo-me-try in motion. Incorporating these geometries in the design of homes and patterns of social structure ~ works in harmony with nature, promoting health and cooperative living.